Need some help planning your wedding?
You do not want to miss these two events!
Be sure to stop by on January 26 and visit us at our booth – Liftlock & The River Boat Cruises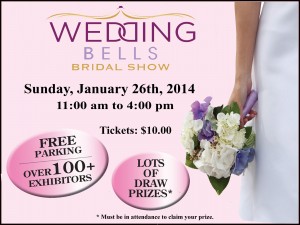 Peterborough's Wedding Bells Bridal Show

Show take place Sunday, January 26, 2014 at the Peterborough Memorial Centre
Doors Open: 11:00 am

Advance Tickets available at Peterborough This Week
Tickets only $10 per person
For more information please call:
Cindy Ward at 705-749-3383 ext. 269
Mary Babcock at 705-749-3383 ext. 270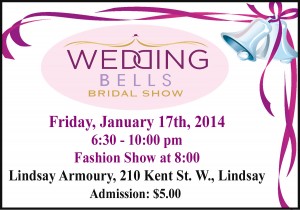 Lindsay's Wedding Bells Show

Show take place Friday, January 17th, 2014 at the Lindsay Armoury (210 Kent Street West)
6:30 – 10:00 pm
Fashion Show at 8:00 pm
Admission: $5.00 per person.
Tickets available at the door.
For more information please call Tracy Richardson
(705) 324-8600 ext. 222
Posted in
Peterborough Bridal Shows
,
Peterborough Wedding Events
,
Peterborough Wedding Show
,
Wedding Shows
Tags:
Kawartha's Premier Bridal Shows
,
Lindsay Armoury
,
Lindsay Ontario
,
Peterborough Memorial Centre
,
Peterborough Ontario
,
Peterborough this Week
,
Peterborough wedding