The Wedding Bells Bridal Show at the Peterborough Memorial Centre
Yes there is a wedding show in Peterborough in 2011. And it's coming up January 23rd 2011 from 11am – 4pm.
Tickets are only $10 for over 100 exhibitors, door prizes and more! Get your tickets today by visiting Peterborough This Week, Blushing Brides, Hannamars, The New Spa Euphoria, and Fandago Hair & Spa.
Stay tuned also for the February Kawartha Spring Bridal Show at The Venue!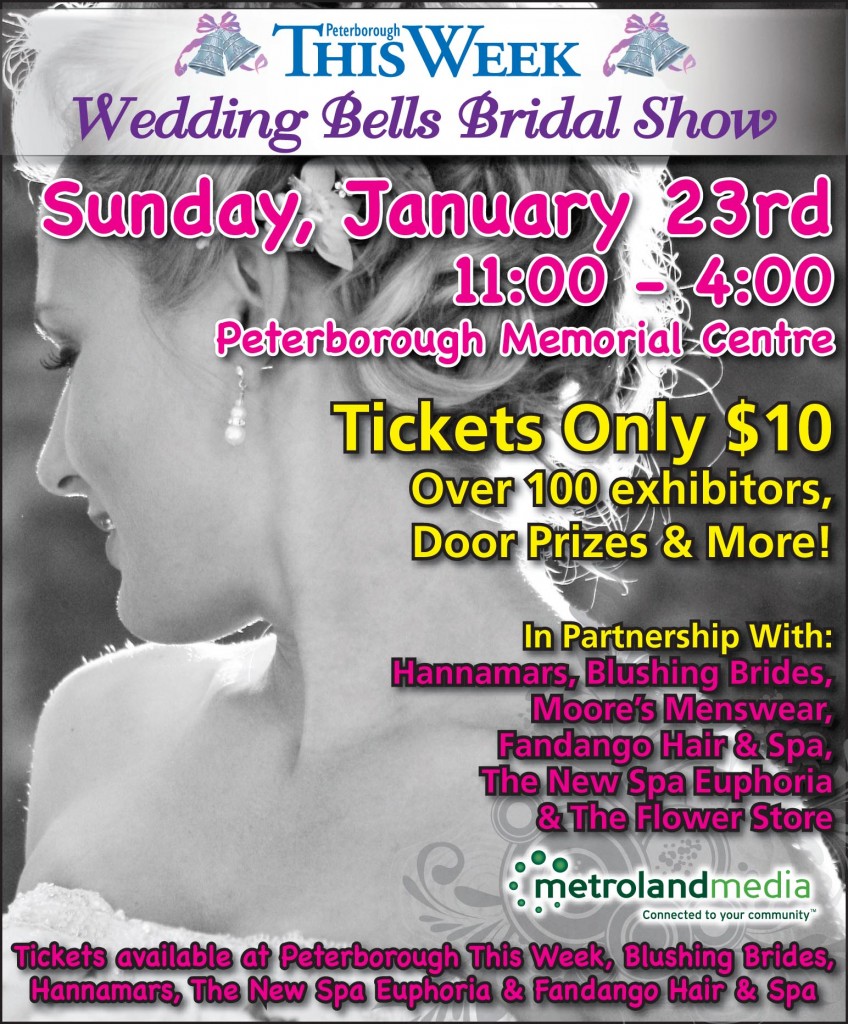 Posted in
Peterborough Wedding Events
,
Peterborough Wedding Show
Tags:
2011 Wedding Show
,
Peterborough Wedding Show
,
Wedding Bells Wedding Show