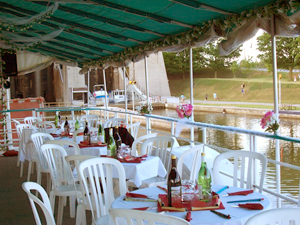 Imagine…reciting your vows with the faint sound of water lapping the side of the boat…a gentle breeze blows across the bow of the boat…Is this a dream? No, this is what a wedding couples experience aboard Liftlock & the River Boat Cruises.
Perfect for couples looking for an intimate and memorable alternative to the traditional. Liftlock & the River Boat Cruises can accommodate 70 persons comfortably and have three wedding packages to choose from or you can customize your own wedding cruise.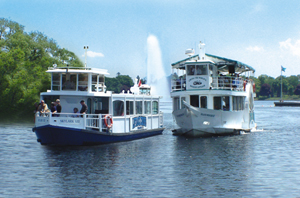 A celebration that is right for your taste (and your pocket book)! Don't forget about rehearsal dinners available the evening before the wedding.
A boat cruise wedding is perfect for those looking for a unique wedding venue and want to share an close intimate reception with family and friends. Click Here for more information.
Posted in
Peterborough Rehearsal Dinner Venues
,
Peterborough Wedding Reception Venue
Tags:
Boat Cruises
,
Liftlock & The River Boat Cruises
,
Peterborough wedding
,
Peterborough Wedding Venues
,
Private Charters
,
Unique Wedding Venue Ideas