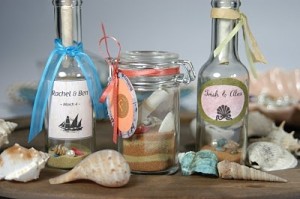 Wedding invitations bring first impression to your wedding guests. They not just tell you about the details of the wedding but they also show you what personalities do the bride and groom have.
Wedding invitations are important but they can also take a big portion on your wedding budget. If you want to cut down on your wedding invitations without jeopardizing the impression of your wedding guests and can still establish your personalities, Do-It-Yourself wedding cards is a good solution.
Why DIY Cards?
Do-It-Yourself wedding invites are never out of style. They are unique and definitely full of personality.
You can choose what materials you like in your DIY invites. You can estimate your budget and find places where you can buy your materials at lesser costs.
Unlike before, there are now so many sources about DIY wedding invitations. You can already find so many tutorials and there's no need to fear of messing up. In the internet, there are so many Do-It-Yourself tutorial videos that can help you out. There are also blogs online or in wedding magazines that can assist you.
If you want to have DIY wedding cards, be sure to start early. Avoid the wedding rush to be able to create great wedding cards. It is also fun to do them with your Maid-of-Honor and bridesmaids or with your fiancée since it can also create memorable bonding moments.
Posted in
Marriage
,
Peterborough wedding invitations
,
Peterborough Weddings
,
Wedding
,
Wedding Tips
Tags:
peterborough maid-of-honor