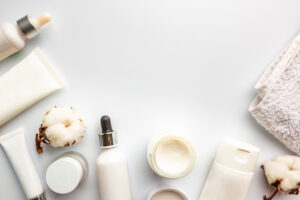 AVON has been committed to excellence for over 100 years and is now taking themselves to the next level. Has anyone seen the new advertising with Reese Witherspoon? (I embedded one for you to have a look at) She looks fabulous!
Well the group at Avon Apple Team wants you to look fabulous on your wedding day as well. Using the finest Avon products, Avon Apple Team will enhance your features and cause your guests to be awed by your beauty. A phone call or a meeting with your local Avon Sales Representative is still the friendliest way to find out what Avon has to offer. Call Teresa Aker at (905) 809-2319 to find out more about Avon cosmetics or to host an Avon party for your bridal shower.
There are so many different products and shower party options, but if you love makeup, jewelry and beauty products, an Avon party is probably the right kind of party you are looking for.
Lastly, Avon has been providing women with all they need from cosmetics to toiletries, but they also provide women with a very special way to reach their potential as a successful Avon Representative. So if you are interested in selling your own Avon products call or email Teresa Aker at teresaaker@rogers.com (905) 809-2319)
Posted in
Makeup
Tags:
avon apple team
,
avon skin care
,
cosmetics
,
Makeup
,
oshawa avon representative