Do you need a caterer? Well, if you are having an outdoor reception or wedding reception off site then hiring a wedding caterer is something you will want. When you hire a caterer, you are hiring a company that can set up and manage all types of foods at your reception of choice. They will be able to keep the food hot or cold and have everything perfect for when it is needed.
Before you start calling catering companies, ask your friends and family for referrals. Remember to ask them what they liked and disliked about the company, and if the company went over and beyond what they expected. A company that aims to please, but adds a little more, is a company I would want catering my wedding.
You want the catering company to listen to you and create a couple of menus for you to select from. Keep in mind that some of your guests may have food allergies or food restrictions. You will want a cater that will be able to create a few dishes for each of your dietary guidelines, so you have choices for your menu. Make sure that the company you are interviewing has dealt with wedding reception catering in the past. Find out how many years they have been in business, and for how long they have been doing wedding receptions. The more experience they have, the less the chances of something going wrong at your reception will be.
Interview more than one caterer, so you will know what caterers in your area have to offer in wedding reception catering. Check out some of the great caterers in your area.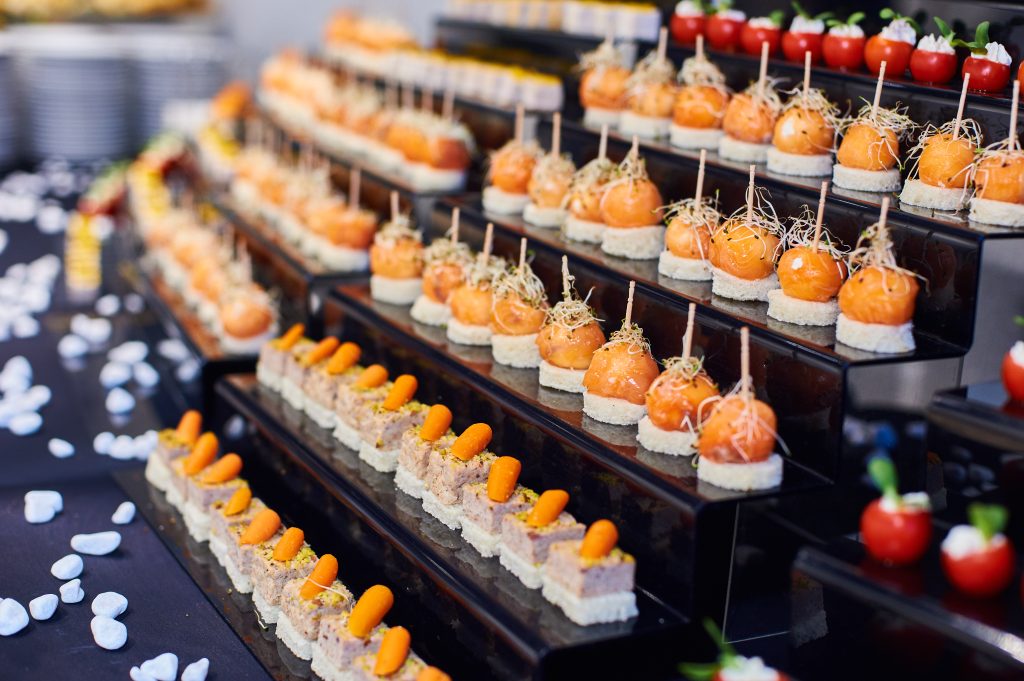 Posted in
Wedding Planning
Tags:
Cater
,
Caterers
,
catering cold food
,
catering hot food
,
catering wedding
,
wedding food
,
wedding receptions