Make your wedding day the most glamorous, adventurous and gracious day of your life. Why not spend it surrounded by lush exotic vegetation, pristine private beaches and spectacular views? TreeCasa Resort in Nicaragua will make your dream wedding come true.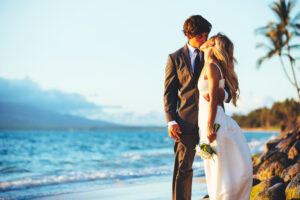 An Unforgettable Location
Located within the "El Encanto jungle" on the Emerald Coast in Nicaragua, TreeCasa resort sets its roots (quite literally) between two giant Ceiba trees. Ceiba trees are sacred in Mesoamerican tradition. Indeed, they are believed to unite and connect the universe, Earth and the underworld. A perfect philosophy for the TreeCasa Resort project. Indeed, the resort team sought to create a magical place for people to retreat, explore, and connect. These two twin Ceiba trees are now in the heart of the TreeCasa Resort and serve as the structure for a three-level tree lounge.
Following the Mesoamerican beliefs, the resort philosophy rests on four pillars:
Sustainability: TreeCasa Resort understands that anything built cannot be dissociated from the larger ecosystem it finds itself in. As such, TreeCasa Resort resort takes great care to keep the harmony between manmade structures and nature and protect the surrounding environment.
Wellness: "Mens sana in corpore sano", a healthy mind in a healthy body is what the word 'wellness' means to TreeCasa Resort. Therefore, the resort offers plenty of opportunities to connect your body and mind, get involved in the community and taste lots of delicious healthy food.
Exploration and Discovery: Through exploration and astonishment we form deeper connection to the world around us and change the way we perceive our environment. This is at the core of the resort's philosophy.
Community: Once again, developing connections between people and the environment is at the heart of TreeCasa Resort. So, through collaborative programs, the resort strives to build a stronger healthier community.
Your Dream Wedding at TreeCasa Resort
Why not walk down the aisle made of towering lush trees instead of cold church stones? Have your glass of champagne up in the tree-lounge surrounding the jungle? Or dance on the soft sand on your private beach listening to the sound of the ocean? TreeCasa Resort is here to make your dream wedding unforgettable.
Just relax, the team at TreeCasa Resort takes care of everything! From accommodation, to catering and activities, the team does it all.
The Ceremony
You can choose to have your ceremony in variety of settings each more spectacular than the other! Say "I do" up in the Tree Lounge, take your wedding down to your private beach, or exchange your vows by a waterfall surrounded by lush tropical plants. For something more formal, you can also have your ceremony on the pool deck. The peaceful atmosphere here will make your wedding an unforgettable moment. Additionally, you can choose your view. Overlooking the ocean, ponds and gardens, the canopy or perched up in a tree, the choice is yours. Whatever you preference, your wedding reception will be exceptional.
Delicious Dishes
The TreeCasa Chefs are expert in delivering the most delicious dishes tailored to your tastes! Whether you prefer a sophisticated five-course menu, a more casual and warming family style dinner or a cocktail and hors d'oeuvres banquet just say it and they'll do it. Moreover, the food served in the premises is locally sourced or organic fresh so you can enjoy the taste of real sumptuous dishes.
Accommodations
Why not spend your wedding night in a two-story tree-house? An architectural wonder perched in a tree with open air showers, spacious decks surrounded by ceiba flowers. You and your guests also have the choice of 36 canopy suites tucked in the lush forest.
Activities
As far as activity goes you and your guests will not get bored! For a bit of relaxation why not spend some time by the pool, attend yoga and meditation classes or get a massage and spa treatment in your own room? For something a bit more active, you will have the choice between 20km of trails for hiking, mountain biking, surf lessons, catamaran adventures and much more.
Posted in
Peterborough Wedding Destination
,
Peterborough Weddings
,
Reception
,
Wedding Ceremony
,
Wedding Reception